Investor Relations
HELPING 7,500 COMPANIES IN 80 COUNTRIES SIMPLIFY THEIR WORKPLACES
So they can do more.
Today's workforce looks nothing like the workforce of the 1980s. Or even the 1990's. Today, organizations large and small are employing highly mobile, highly transient and highly talented workforces. Today's workforce needs 24/7 access via mobile devices, tablets and laptops. They need real-time information from every corner of the globe. They need places to collaborate and places to innovate.
At Asure Software, we help approximately 5,000 clients worldwide prepare their workplaces for the workforce of today…and the future. Our company was founded on the premise — and the promise — to give businesses the best workplace productivity and facilities management tools available. We deliver on this promise every day by equipping customers with innovative, cloud-based time and labor management and workspace management software solutions that take integral business processes to the next level. Read more.
PAT GOEPEL INTERVIEW AT GATEWAY CONFERENCE
---
Day High:

Day Low:

Volume:

---
6:52 AM EDT on Mar 30, 2020
Copyright West LLC. Minimum 15 minutes delayed.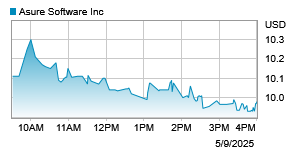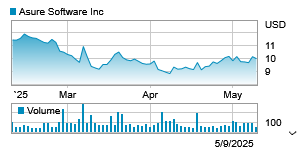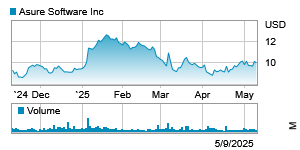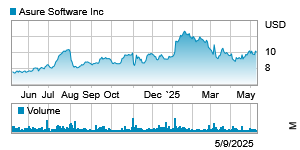 Events & Presentations
Mar 12, 2020 4:30 PM EDT
Nov 11, 2019 4:30 PM EST